Illegal Tobacco
North of England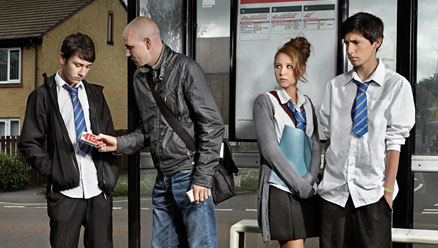 People across the North East, North West and Yorkshire and Humber are joining forces to keep illegal tobacco out of local communities.
WHY IS IT A PROBLEM?
The trade in cheap, illegal tobacco might seem like a victimless crime but it makes it easier for children to smoke, harder for adults to stop and brings crime into local communities.
No-one wants children to smoke, but dealers deliberately target children and vulnerable young people. Many children then get addicted and become lifelong smokers, going on to suffer serious illnesses and early death.
While all smoking kills half of all long term smokers, illegal tobacco takes money away from local areas and service, and can be used to fund terrorist groups.
Illegal cigarettes and tobacco are usually sold at half or even a third of the price, in a range of locations such as pubs and clubs, shops, from private houses or from street hawkers.
WHAT IS HAPPENING WHERE I LIVE?
Keep It Out is a campaign running across the north of England that brings everyone together including local communities, the police, HMRC, trading standards and local authorities to tackle illegal tobacco.
Join the growing number of people who want to stop dealers who sell to children and protect our community. Report anyone selling illegal tobacco anonymously using the online form or by calling 0300 999 0000.
Related News Stories
Send us a report
If you are aware of people selling tobacco illegally in North East England, North West England or Yorkshire and Humber, and would like to share information, trading standards can take action.
To report activity, call the illegal tobacco hotline on 0300 999 0000 and leave a message or fill in the online form.
Reporting is anonymous, but there is an option to leave your name, e-mail address or phone number if you wish. Please see our privacy policy for more information.